Down Payment: To enroll in our Rent-to-Own program, we require a down payment equal to one month's rental payment for units up to $10,000. For units valued between $10,000 - $15,000, we require an additional down payment equal to one month's rental payment. After this opening payment, the building of your dreams will be delivered and set up for you at your home or business.
No Credit Checks: Since this is a rental program, and not a loan, there is no credit check or credit application required. Just provide a copy of your driver's license or State issued ID and current contact information.
Flexibility: The rental agreement runs for up to 60 months but may be cancelled at any time with no obligation. Simply call us and request that the building be picked up from your property and we will come get it.
No Penalty Pay-Off: If you wish to purchase the building at any time during the rental period there is no penalty. You may do so. Example: by simply paying 60% of the remaining balance on your 36-month rental agreement
Variety of Terms: While we list the standard 36-month rental agreement for prices on our website and catalogs, we also offer 48- and 60-month rental terms. We also have the option of providing a larger downpayment in order to reduce the monthly payments. Terms and payments vary on the different agreements. Our sales teams will be happy to provide you with details.
Certain conditions apply. Rent-to-own option is not available for build-on-site projects. Rent-to-own is not available for buildings more than $15,000. Gazebos, carports and swing sets may be available with the Rent-to-own option, but requires 15% down (or $300 minimum) in addition to the 1st month's rental payment. Wood Gazebos must include the sealer option to be eligible for rent-to-own. The economy Champ Craft play set line is not available for rent-to-own. Professional installation of play sets are required for rent-to-own. Talk to our sales professionals for additional information.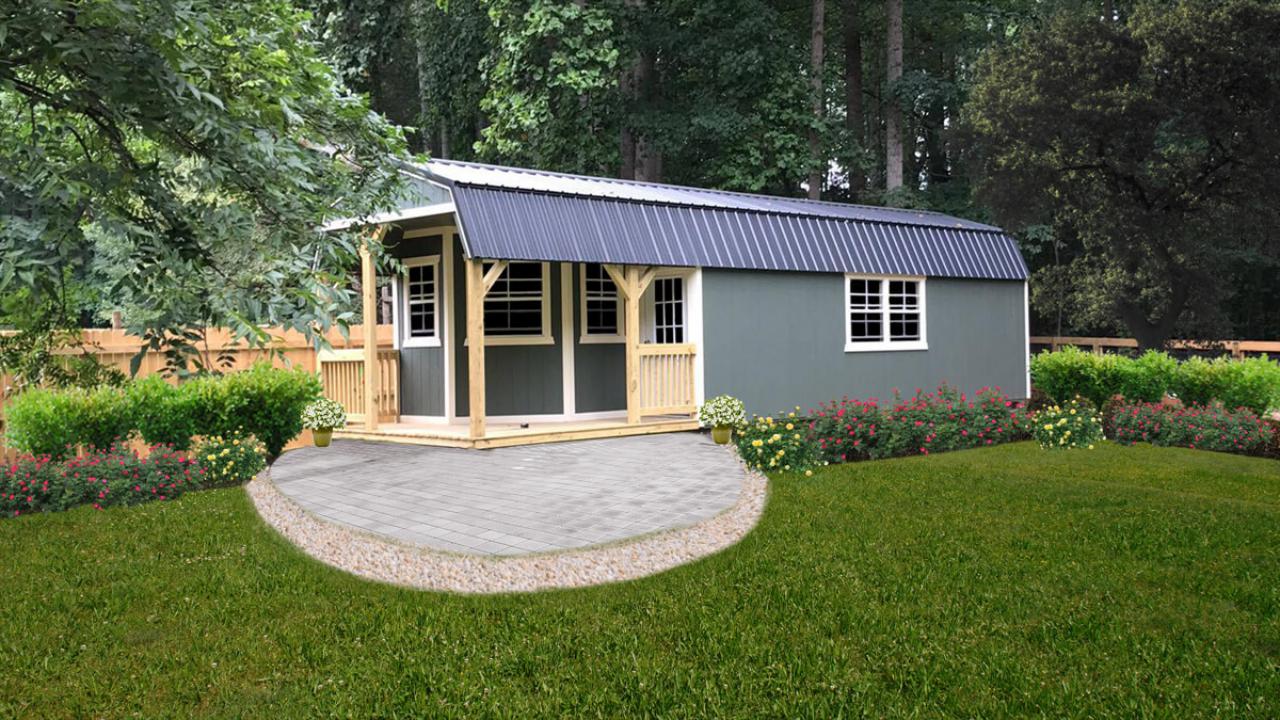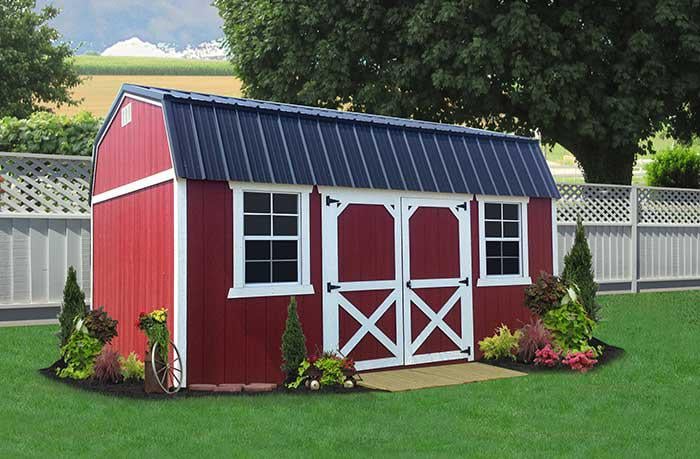 Tired of paying monthly storage or mini warehouse fees to store your stuff? Not able to park in your garage because yard equipment has taken over? Save the gas and the hassle by conveniently storing your belongings right at your home or business in one of our quality buildings and sheds.
There is no credit application to fill out. If you pay your monthly payments, at the end of or your agreement you've got a great building!